Amy Henry
My innocence was taken at a very young age. I learned how to be a survivor, waking up each day having no purpose or reason to live. I went looking for love in all the wrong places, all I wanted was for someone to love me. I was headed for the path of destruction. I did anything that would take away or ease the pain. I prayed and asked God to take me out of this evil world. I should be dead, but God in His mercy and grace protected me. After seeing God's protection from death, I started searching, but I wasn't ready to surrender, I believed He was no different than men who had been in my life and I wasn't willing to risk getting hurt. I ran from God, anytime I heard His name I would get angry I blamed him for everything. I was at end of my rope and out of desperation I cried out to God. I said if you are real save me. I can't say that everything changed at that moment, but I can say I felt a weight lifted off my shoulders, I found people who could help me through the things I was going through and started going to church. It's been an amazing journey. God has brought me places that I have only dreamed of, I never felt worthy of anything, and now I am a Daughter of the Most High God. I live a blessed life, I'm no longer broke, busted or disgusted, and I have divorced trauma and drama. I have been given new life and have been set free. He took my ashes and turned them into beauty.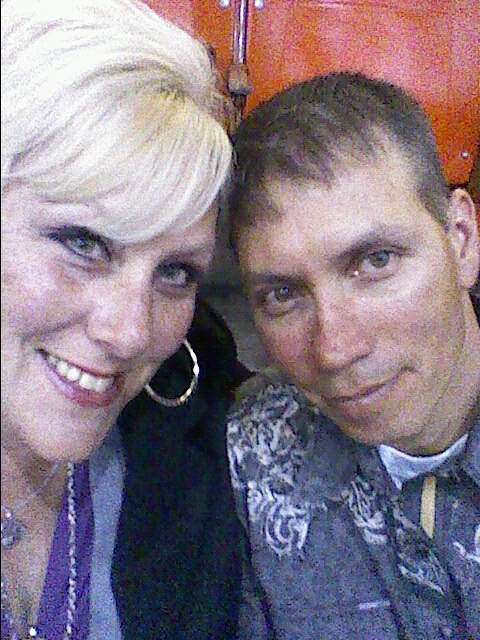 Shane & Monica Granger
As I grew up, I was a pretty miserable person. I looked for love and acceptance in all the wrong places. I was completely hopeless. I was in and out of church my whole life, I knew there was something more, but kept seeking and searching looking for something to make me happy and fill this void that I always felt. I wanted to love and be loved, and that caused alot of bad choices, from guys, to parties, to drugs. By the time I gave my life over to God, I was divorced with 3 children, that lived with their dad because of the abusive relationships and drug abuse I had chosen. God has spared my life more times then I can count. Jesus came and rescued me when I couldn't help myself. He has filled me with a love that no man or drug can duplicate.
"God is not a man that He should lie"(Number 23:19)
His word says
"11 For I know the plans I have for you," declares the Lord, "plans to prosper you and not to harm you, plans to give you hope and a future. 12 Then you will call on me and come and pray to me, and I will listen to you. 13 You will seek me and find me when you seek me with all your heart." ~Jeremiah 29:11
And I KNOW this to be true! He is faithful and Just!
He gave me a NEW life in Him! He has restored my relationship with my children, He has blessed me with a Godly husband that loves the Lord and loves me and my children, and the Lord has blessed me with 2 beautiful stepchildren. He has blessed me with an amazing church family. Jesus shows Himself real to me everyday!
Philippians 1:6 "being confident of this, that he who began a good work in you will carry it on to completion until the day of Christ Jesus"
This means that anyone who belongs to Christ has become a new person.
The old life is gone; a new life has begun! (2Cor.5:17
)