Foreign & Homeland Missionaries
Missionaries Supported by Church of the Promise
Kirby & Sheila Rials- Belgium
Pablo & Trini Cassillas-Mexico
Mike & Dottie Clark-Guatemala
David Cerar-Kenya
Friendships
Great Commission Fellowship-various missions worldwide
Rachel Guzman-Mexico
Dean & Melissa Lowman-Honduras
Jacob & Kim Mills-Tanzania, Africa
Rivers & Becky Camp-Chad, Africa
Steve Mills-Kuwait
Solomon & Annette Trejo'-India
Mike Davis-Haiti, Peru, Ireland, India
Dave Garrison-Israel
Charles & Amber Vincent-Turkey
Lousisana Teen Challenge
Louisiana Family Forum
Family Research Council
We also support short term missionaries and other missions projects as opportunites arise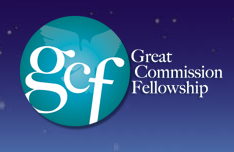 Great Commission Fellowship
Founded by Mastor Mike & Elaine Mille' of Whitedove Fellowship in Harvey, La (New Orleans) One example is a feeding station that feeds 25,000 children daily in the nation of Nicaragua, South America.
Kerby & Sheila Rials
Bastonge Belgium
They served in Russia Where they engaged several church plants and a Teen Challenge Center. They were called from their work in Russia to Post Christian Belgium where less than 3% profess being Christian. Humbly they persevere to bring the Gospel to the generation like in the days of King Josiah. When the Nation of Israel had forgotten Jehovah.
Mike & Dottie Clark
Guatemala
After successfully planting a vibrant church and school in Moss Bluff they answered the call to missions. With only thier faith they headed into Guatemala. Soon the Lord opened His purpose for calling them there. Taking in abandoned and abused children the Guatemala courts even began bringing children to their door steps. Their orphanage houses hundreds of children training them up to be whole and free.

Kim & Jacob Mills
Tanzania
The diverse landscape and people of East Africa has provided the backdrop for this couple all their lives. Their parents were missionaries and Jacob & Kim following in their footsteps are bringing in a new perspective on Missions work. Partnered with Pamoja Media, they are producing medai content to reach a media driven generation. Their inate knowledge of the language and culture together with tech savvy skills makes them a perfect fit.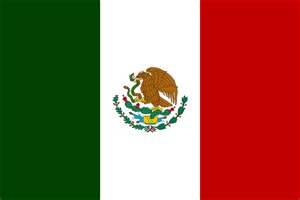 Pablo & Trini Cassillas
Mexico
Pablo & Trini are more world changers with a history in Southwest La. Pablo launched out of the military town of Leesville. Many years ago and now has an apostolic ministry that has passed the test for decades. A man of many tallents, Pablo not only is an competent church planter but an accomplished classical guitarist.